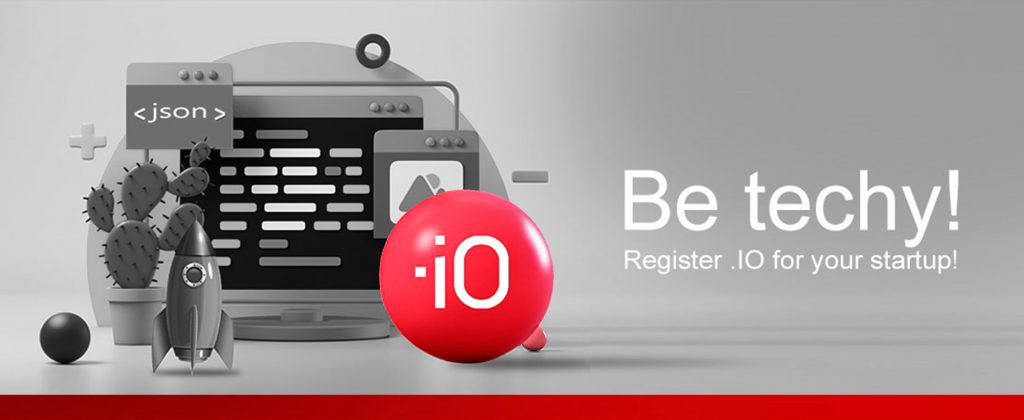 .io is a very short and cool extension to have for your domain. It is also perfect for you if you are starting a brand new business. It is a fantastic opportunity to use it to stand out, not many people nowadays own a .io domain!
You should also settle down for a .io domain because there are way more domain names available with .io than the standard .com domain. Google also treats .io domains as fairly as any other world wide known extension. This means that this domain will not be only tied to the British Ocean region, that's where the domain is assigned to geolocationally.
Having also a two character extension means the domain name is going to be shorter than the usual domain names. This applies to writing emails for example, neary most of us have written an email at least once on our phones, when you type someone's email in and they have a long domain name there is a high chance you can make a typo and never get to send the email to them as the email will just not exist! While with the .io, it is really simple as most of the .io domains are really short!
---
IS THE .IO EXTENSION RIGHT FOR ME?

If the business you are starting up is related to technology or even the projects you are going to be running on the website are related to tech this extension is perfect for you! If you don't know, the extension "IO" originates from the term in computing "Input / Output". So this extension is a direct association with technology and could be extremely handy to have!
To give you an example of startup companies that use an .io extension, I've listed a few below!
Trak.io // Modern sponsorship management
Import.io // Collecting web data
Redpen.io // Feedback tool for visual teams
---
WHAT MORE COULD I DO WITH A .IO DOMAIN?
At Web World, we love seeing our clients get creative with their domain name extensions, on a day to day basis we see some really great domain names come through for registration. That's why I think the .io extension is perfect for this! Think of anything that could sound with an "IO" noise at the end of a word, rad.io, cheer.io and so on! This also creates a community within the .io extension. Community consists of very creative people trying to make up brilliant names with a .io extension.
---
You can register your own .io domain with us for €44.95 + VAT, please reach out to us if you have any questions at support@webworld.ie.